MASON TENDERS'
TRAINING FUND OF NEW YORK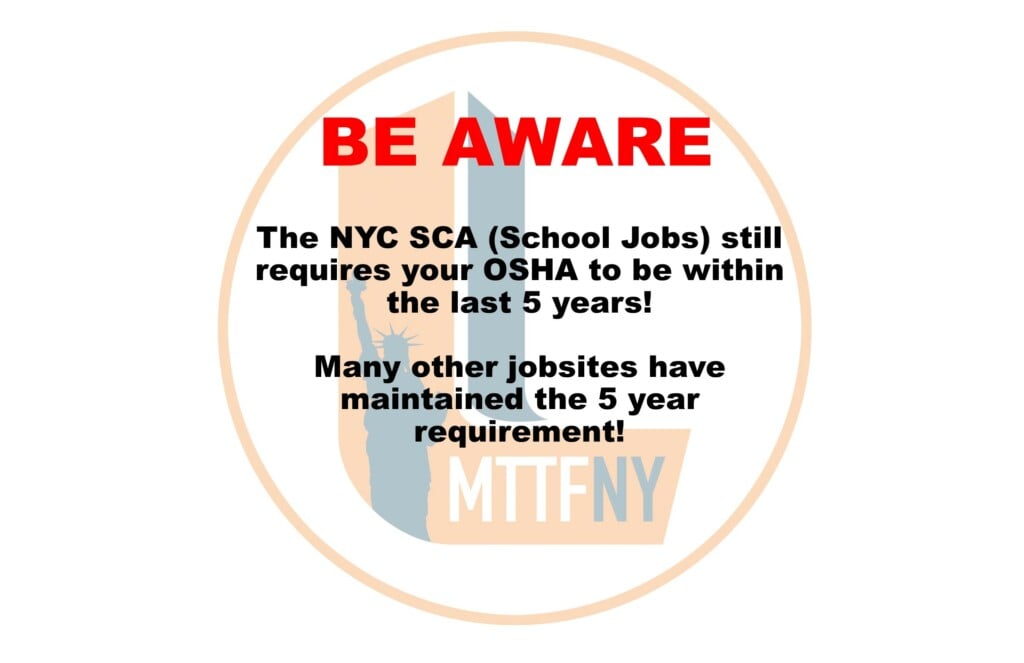 We are the Training Home for LiUNA! Local 78 & 79 Journeyworkers and Apprentices as well as our Responsible Contractors who are signatory with the Mason Tenders' District Council. 
At the MTTF, we work tirelessly to provide the best training and education for our members and to keep our Responsible Contractors where they are; miles ahead of their competition. 
We are affiliated with LIUNA Training. LIUNA Training is one of the premier adult training programs in the world. All our instructors have years of field experience and then go to LIUNA Training's rigorous ANSI certification process. Our instructors training is lifelong; as it is for all Laborers. Our Instructors not only train and educate, they also welcome and inspire.
At the MTTF, the training does not have to end with an SST card or a Handler's License. It is no longer a secret that members who have more training, work more hours. At the MTTF you will feel comfortable enough to continue your training to stay employed in the ever changing NYC construction industry.  
Speak to our multilingual staff about what classes to take next. Classes are available in English, Spanish, Polish or Ukrainian.          
Come in and Train Up!